Meet the Team
Coast Veterinary Referrals provides an individual specialist orthopaedic service for dogs and cats in the South of England. It was founded and is run by Rob Rayward and Lucy Goddard who have over 30 years of collective experience in caring for animals with orthopaedic conditions.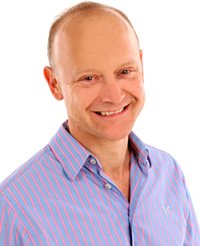 Rob Rayward
MA VetMB DSAS (Orth) MRCVS, RCVS Specialist in Small Animal Surgery (Orthopaedics)
Rob was born and brought up in Sussex and Kent but left the area to gain cutting edge experience under some of the world's leading Veterinary Orthopaedic Surgeons. His passion to return to the area drove him to establish Coast Veterinary Referrals in 2011.
Rob worked as part of the orthopaedic team in one of the largest private referral hospitals in Europe for over 10 years. He holds both the Certificate and Diploma in Small Animal Orthopaedics. He became an RCVS (Royal College of Veterinary Surgeons) Recognised Specialist in Small Animal Orthopaedics in 2005. This is the highest tier of veterinary orthopaedic qualification in the UK.
What is a RCVS Recognised Specialist?
The Royal College of Veterinary Surgeons (RCVS) specifies who can call themselves a Specialist.
Vets in general practice may complete self directed learning in a subject and take an exam to document this. This exam is called a 'Certificate' and once they have achieved this level they are entitled to use the letters 'Cert' after their name. This would be followed by the subject in which this certificate had been gained for example 'Cert SAS' would designate they have the Certificate in Small Animal Surgery. This examination would indicate that the vet has an 'interest in this subject' but does not indicate that a specialist level of knowledge or expertise has been gained.
To become a Specialist, a vet has to train directly under another Specialist and is required to commit 100% of their time to their area of specialism. This is typically for a period of three or more years. During this time they will be instructed in the diagnosis and management of complex conditions; publish original research; attend many conferences and lecture within their specific field. They are then eligible to take Board examinations to become a Diplomate. This is the highest level of expertise that a vet can attain in the UK. The letters after their name will start with a 'Dip' or 'D' (e.g. DSAS(Orth) means Diploma in Small Animal Orthopaedics). This then entitles the vet to call themselves a Veterinary Specialist and the vet will be able to apply to the RCVS to be registered as a RCVS Recognised Specialist in their field. The Specialist will need to re-apply to the RCVS every five years to remain as a RCVS Recognised Specialist. There is no requirement for a Certificate holder to re-apply since this is not a specialist level qualification.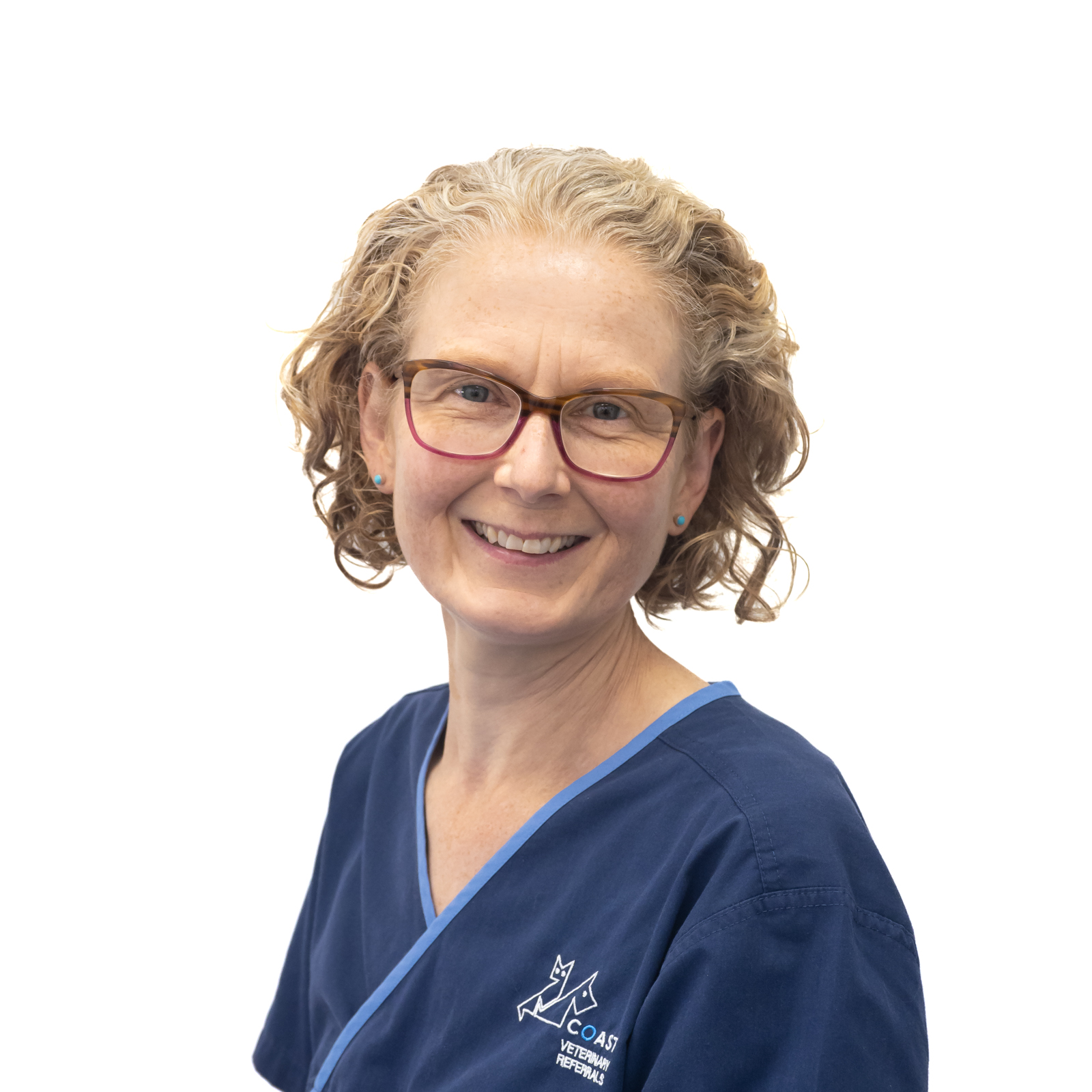 Lucy Goddard
RVN, DipAVN (Surgical), DipAVN (Medical) Head Nurse
Lucy qualified as a Registered Veterinary Nurse in 1994. Lucy worked for 10 years as a referral nurse in a busy multi-discipline referral clinic where she also received further training in anaesthesia; working as part of the anaesthesia team for 3 years. She has gained Advanced Veterinary Nursing Diplomas in both surgical and medical nursing.
Lucy has been involved in the field of continuing education for Veterinary Nurses through lecturing, teaching and as a contributing author to nursing textbooks. She co-founded Coast Veterinary Referrals in 2011.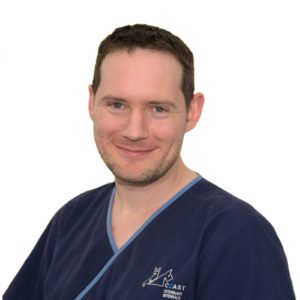 Philip Harris
RVN NCert(Anaesth) Deputy Head Nurse
Philip started nursing in June 2000 and qualified in 2004 working at the same small animal first opinion practice throughout his nursing career. Shortly after qualifying he became an Assessor and later a Clinical Coach and has been involved with training Student Veterinary Nurses since 2005. He has a certificate in Veterinary Anaesthesia and has a keen interest in surgical nursing and orthopaedics.
Outside of work Philip plays Ten Pin Bowling in leagues and enjoys nature and wildlife photography.
Jessica Wellard
RVN
Jess started her nursing career in 2007 in a mixed practice qualifying in 2009 and then went on to be offered the position of Head Nurse and Clinical Coach. Jess obtained certification in wound management and bandaging and continued to work within small animal clinics as a GP nurse until September 2021 Jess felt it was the right time to take on a new challenge and having always had an interest in surgery and orthopaedics, coming to Coast was the ideal fit. 
Outside of work Jess takes great joy in spending time with her husband and two daughters, most recently adding a dog to the family. She is known on regular occasions to throw herself on stage for a song and dance.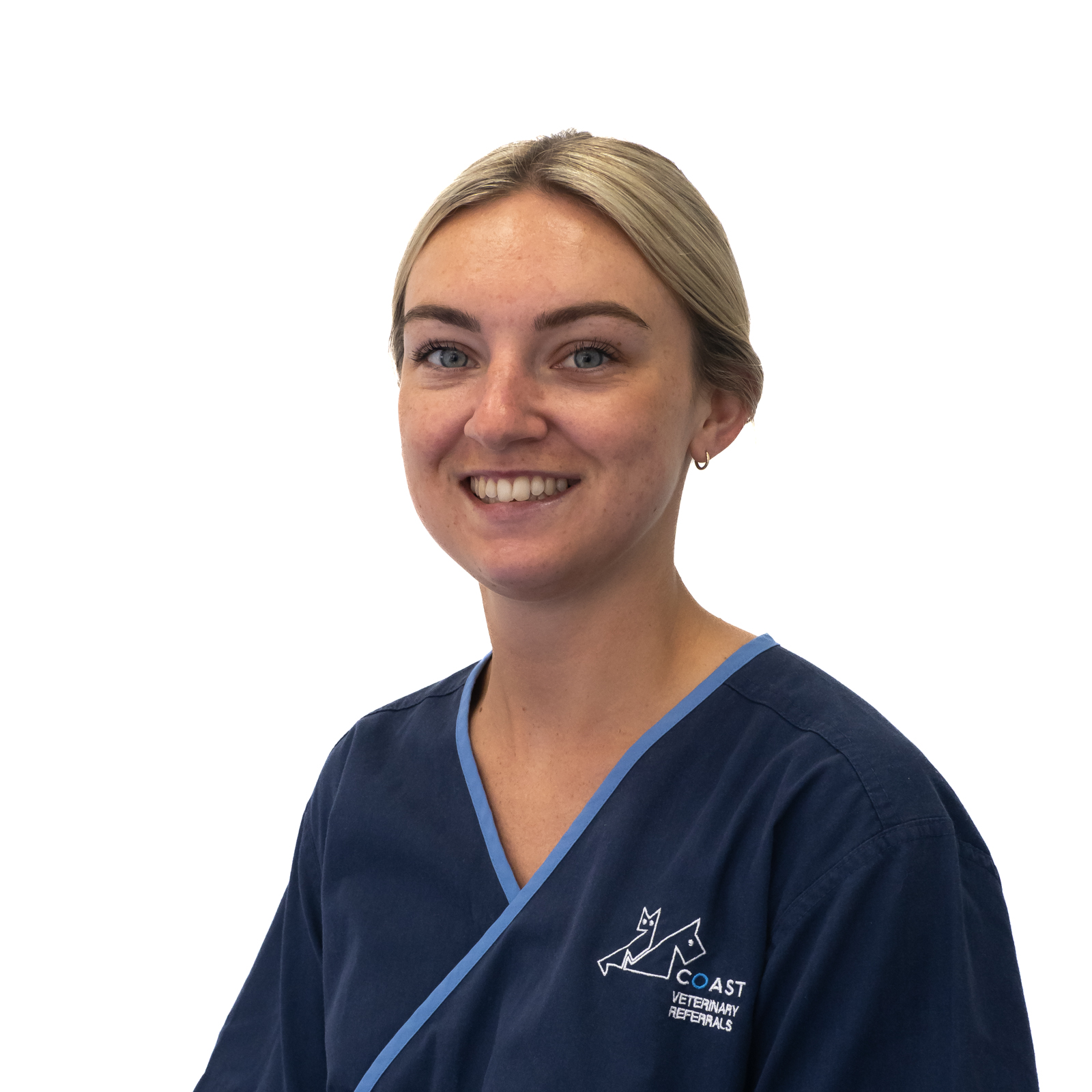 Megan Holden
RVN 
Megan began her nursing career in 2015 and became a Registered Veterinary Nurse in 2018, after studying the Level 3 Diploma at Plumpton College. Megan worked in a mixed practice where she went on to become clinical coach. She then moved on to take on the role of Lead Nurse at a small animal practice.
In May of 2023, Megan decided she wanted to challenge herself and explore her interests in anaesthesia and surgery in a referral practice and joined the Coast Referrals team.
Outside of work Megan likes to continue challenging herself, having ran the Manchester Marathon and most recently the London Marathon.
Kathy Jones
Sterile Supplies Technician
Kathy has a lifelong interest in animal welfare. She previously lived in Essex where she was a volunteer for over 10 years at a dog and cat re-homing centre, also spending many years employed at large boarding kennels. Kathy has had a variety of jobs since moving to Sussex and is delighted to be working again within the area of animal care. Kathy joined Coast in 2016 and is employed as a Sterile Supplies Technician.