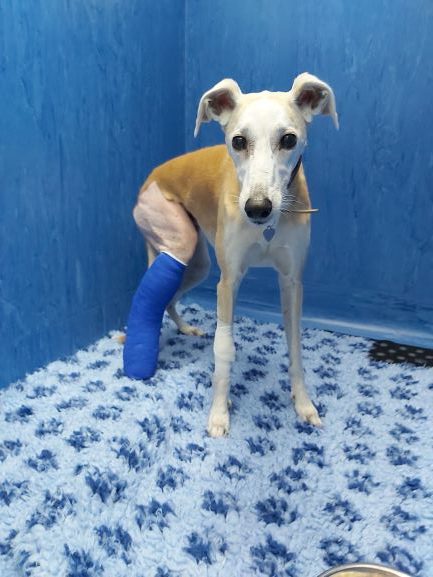 Tilly
This is Tilly, she came to see us as she had complex fractures of her central tarsal bone and fourth tarsal bone in her right hock (ankle) joint which she did whilst running in the field. This is a common injury seen in racing greyhounds.
The surgery involved placing 2 screws into the central tarsal bone to realign that fracture and in so doing realign the fourth tarsal bone fracture. As you can see from the x-rays the screws needed to be placed in exactly the correct position to realign the fracture but not inhibit any movement in the other small bones or joints in the hock.
Tilly regularly attended the clinic for supportive dressings to be changed for a period of 6 weeks, during this time she was a model patient, she took the time to relax often yawning while lying on her side during the changes and she coped amazingly with the dressings and post operative restrictions.
She was given the all clear and can gradually get back to her normal activities.
Well done Tilly!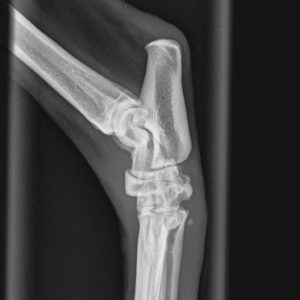 Radiograph showing the fracture to Tilly's Hock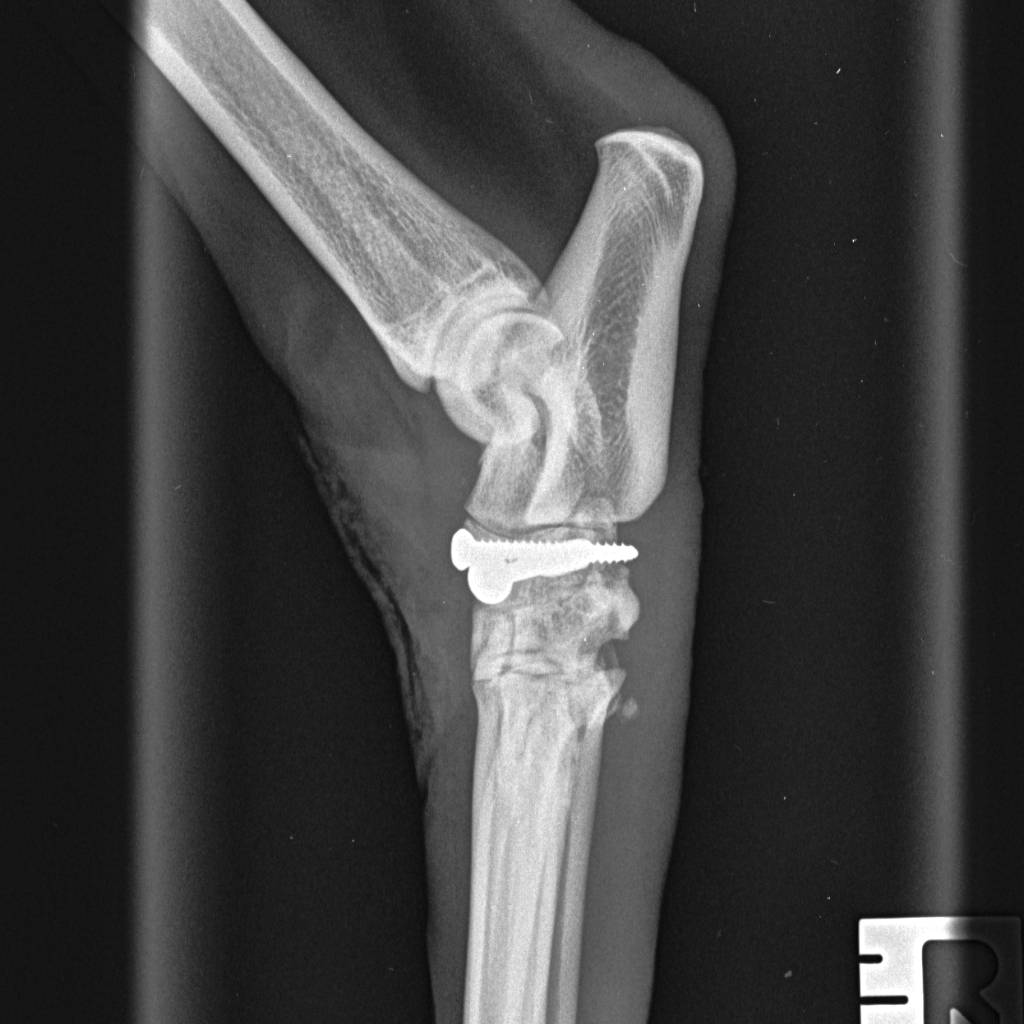 Radiograph following surgical repair.