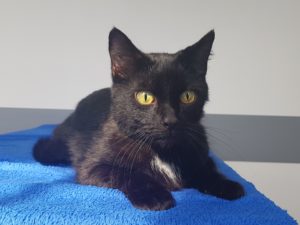 Enzo
Enzo's Story
Enzo was hit by a car just outside of his house in the run up to Christmas last year. He was cared for by his local vets and then transferred to us to further assess and treat his injuries.
Enzo had devastating injuries; a crushed pelvis resulting in nerve damage to both back legs, collapse of his pelvis making toileting very difficult and damage to the skin overlying his pelvis.
In spite of the severity of these injuries his owners wanted to give Enzo every chance to recover as much as he was able. Surgery was performed in late December to realign and stabilise his pelvis and to open up his pelvic canal to help with toileting. The surgery went very well and the bones of the pelvis were re aligned; we now had to wait to see if his nerve damage would improve.  
The nerve function in his right back leg improved rapidly and he was soon able to walk on this leg. The back-left leg was different and Enzo walked by dragging this leg. Although we were pleased that Enzo was again mobile and comfortable, we were concerned that things wouldn't improve further.
Enzo came back in to see us earlier this week approximately 4 months following the surgery.We were all amazed to see how happy he looked and how active he had become; he was again running around freely, playing with his brother and jumping and climbing 6-foot fences! Enzo had made a full and complete recovery and there were no signs of nerve damage!
We are all so pleased to see what great progress Enzo has made and hope that he continues to enjoy the charms of the back garden with his slightly less energetic brother rather than venturing anywhere near the road at the front of his house.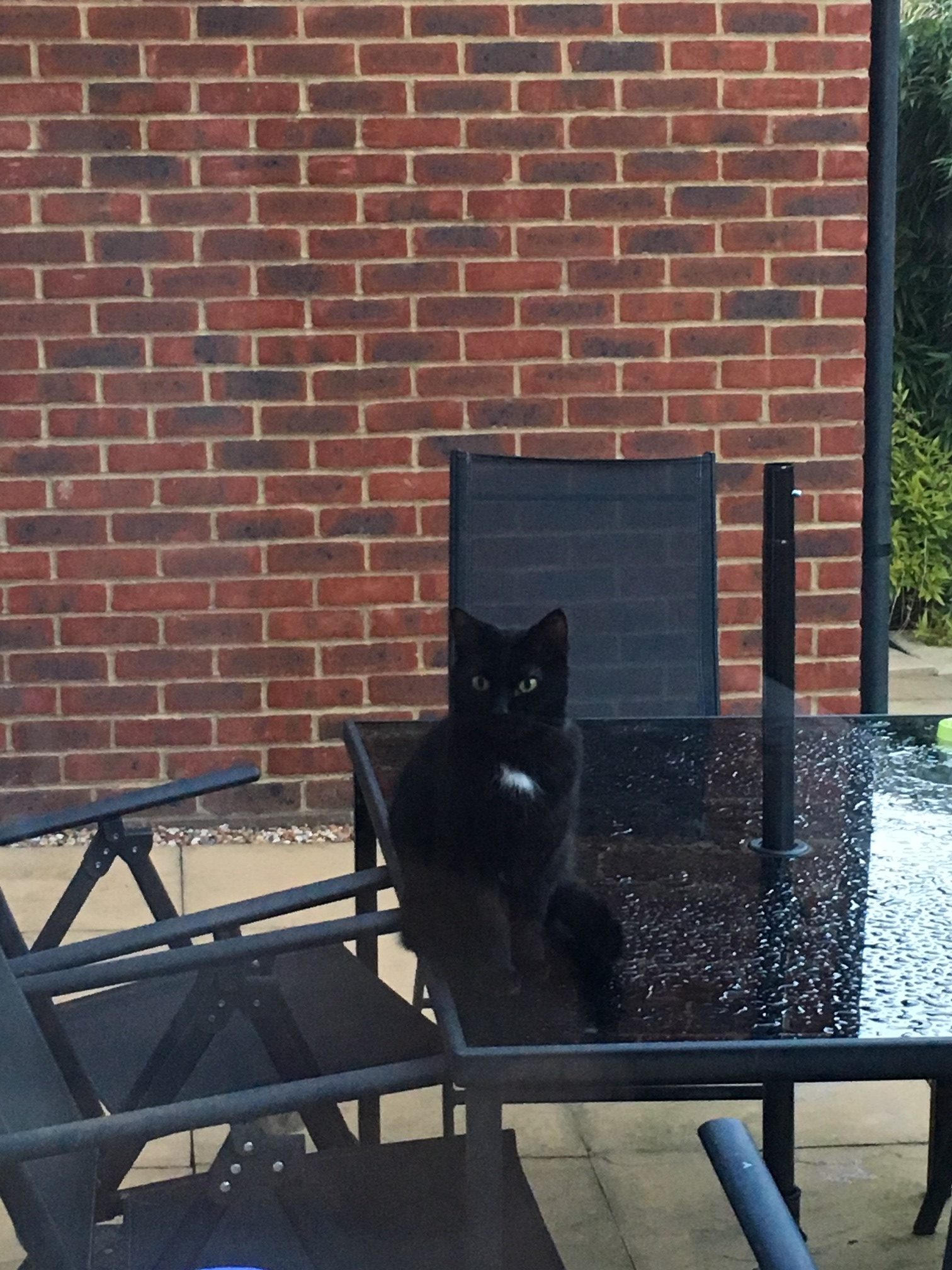 Enzo is now 95% of his former self which I think in itself is a miracle compared to where we were at Christmas. He was confined to a cage and couldn't use his left back leg properly, now he's climbing trees and fences as if nothing had happened!
We can't thank Rob and the team enough, they were amazing from start to finish and we owe you all a debt of gratitude.
Paul and Andrea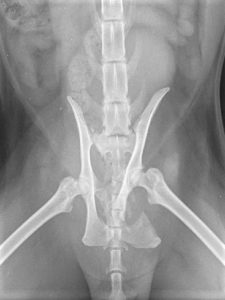 Radiograph showing the extent of damage to Enzo's Pelvis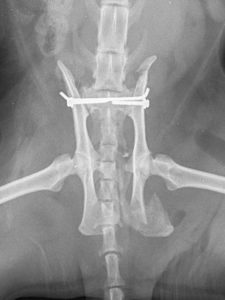 Radiograph following surgical repair.