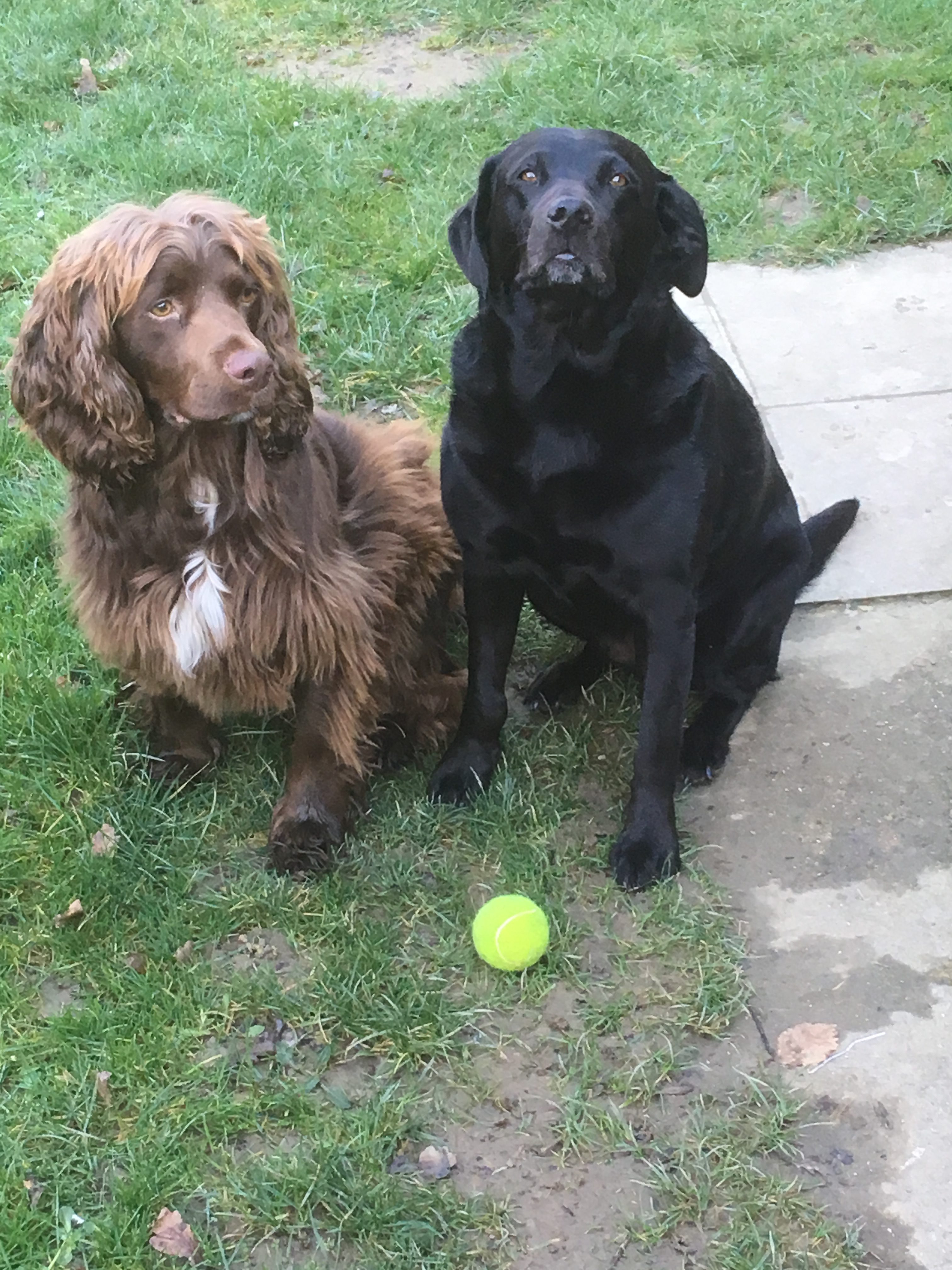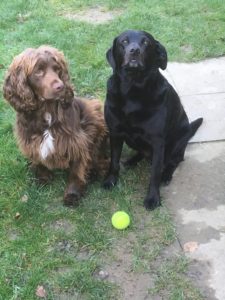 Max and Bonnie
I have a very happy springer spaniel called Max. I rescued him in 2017 from a rescue centre called Kit Wilson, we got him on my birthday in July and after three weeks I noticed that he was not walking correctly on his hind quarters. After a trip to the vets he was referred to Coast Referrals where we found out that both his knees were coming out of joint and his right cruciate ligament was damaged. Mr Rob Rayward and his team were very understanding and put our minds at rest and we had to get both knees operated on.
As it happened our Labrador Bonnie had been on and off lame, she was x-rayed and it was found that she had a broken bone in her ankle in which Rob operated on and pinned the bone. Christmas 2017 was a rather busy on for us as we live in a one bedroom flat, we had two large cages in the front room with very little space left for us. Now its 2019 and Bonnie the Labrador is working very well and is sound.
Max is now the happiest little chap but we have since found out that he now needs his hips operated on. I trust Rob and his team so later this year max will again enter the care and compassion of Rob and his very dedicated team. I would recommend anyone who has a dog in trouble to come and see Coast Referrals, there are the best.
Malcolm