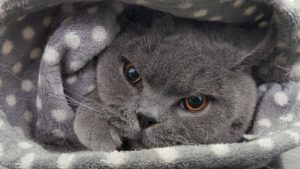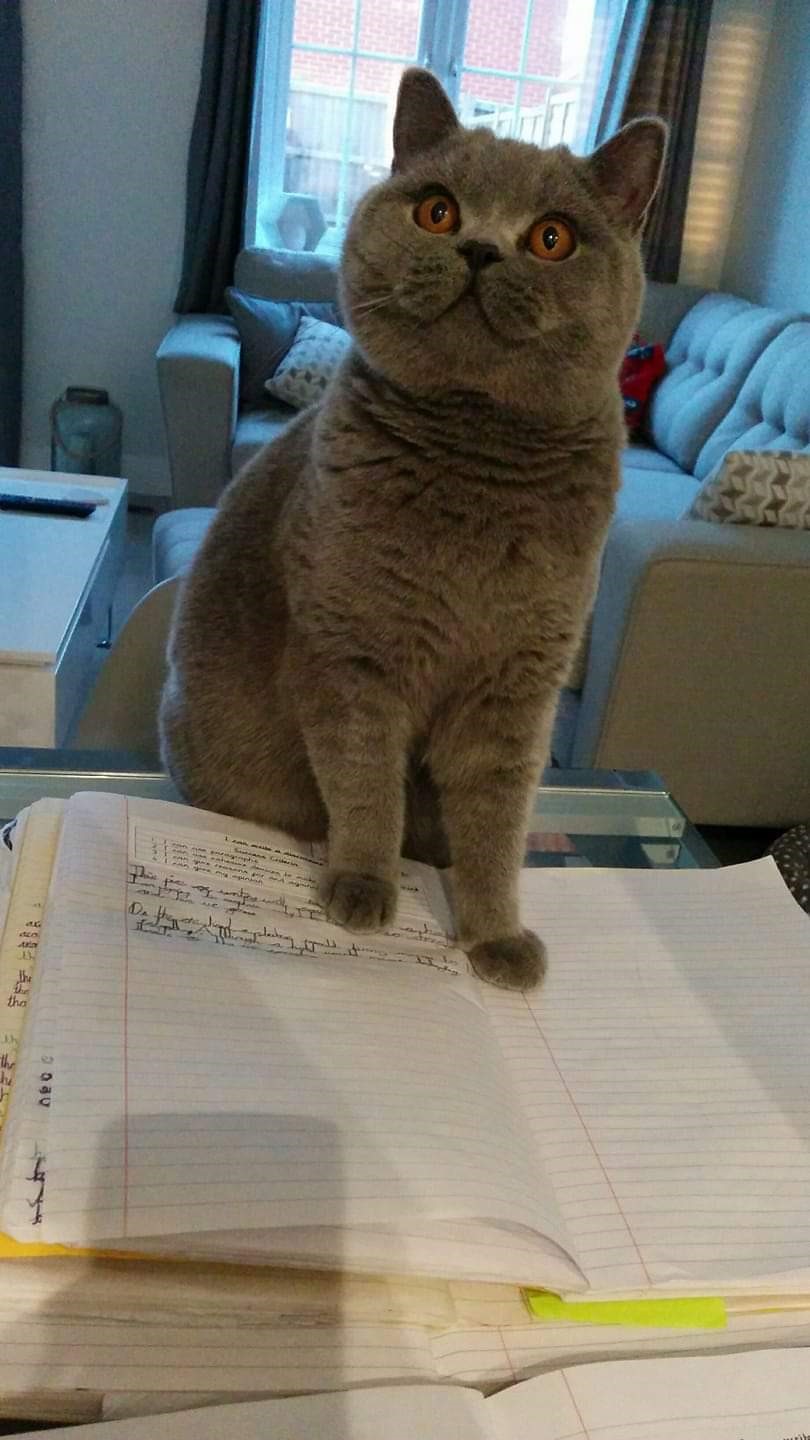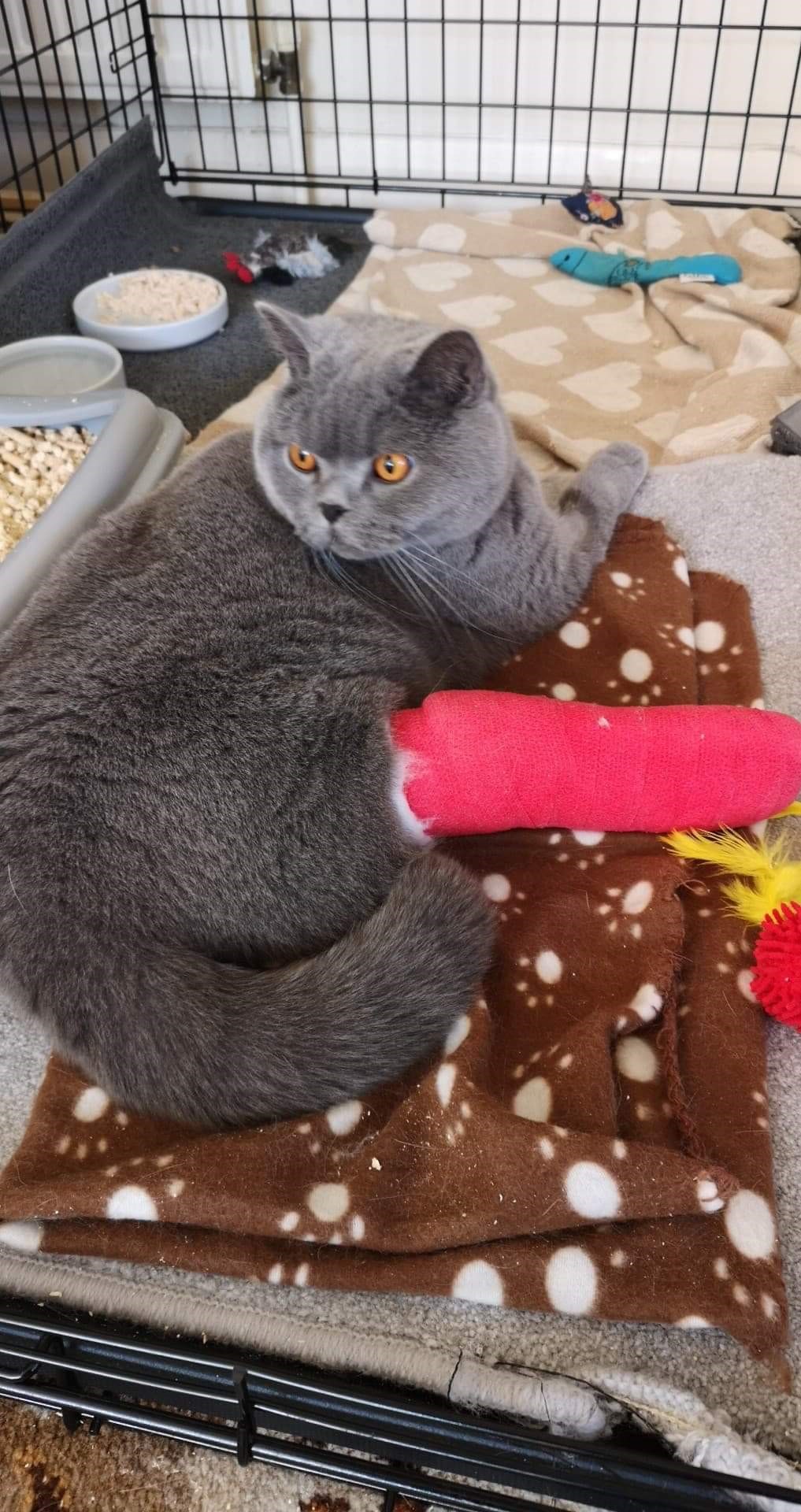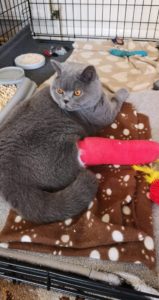 Podge
Podge's Story
On 20th February Podge returned home unable to bear any weight through his back right leg.
He was assessed by his local vets and then referred to us to see what could be done. Podge had suffered from a devastating dislocation of his right ankle joint which had caused dramatic swelling of his foot.
The situation was critical and the joint was repositioned and a dressing applied whilst his owners considered the next step. Surgery is commonly recommended for this injury but this is not without risk when considering the very small bones in a cats ankle and the multiple ligaments that had ruptured.
We were all amazed to see how well Podge coped with his dressing and we decided to see if we could manage this injury without surgery, relying on the dressing to hold things together whilst the tissues healed. Podge remained true to his word and tolerated the dressings with great patience and dignity; they were in place for 6 weeks!
Dressings were removed last week and Podge continues to be restricted whilst the tissues strengthen.
We look forward to seeing him again soon to see how he is progressing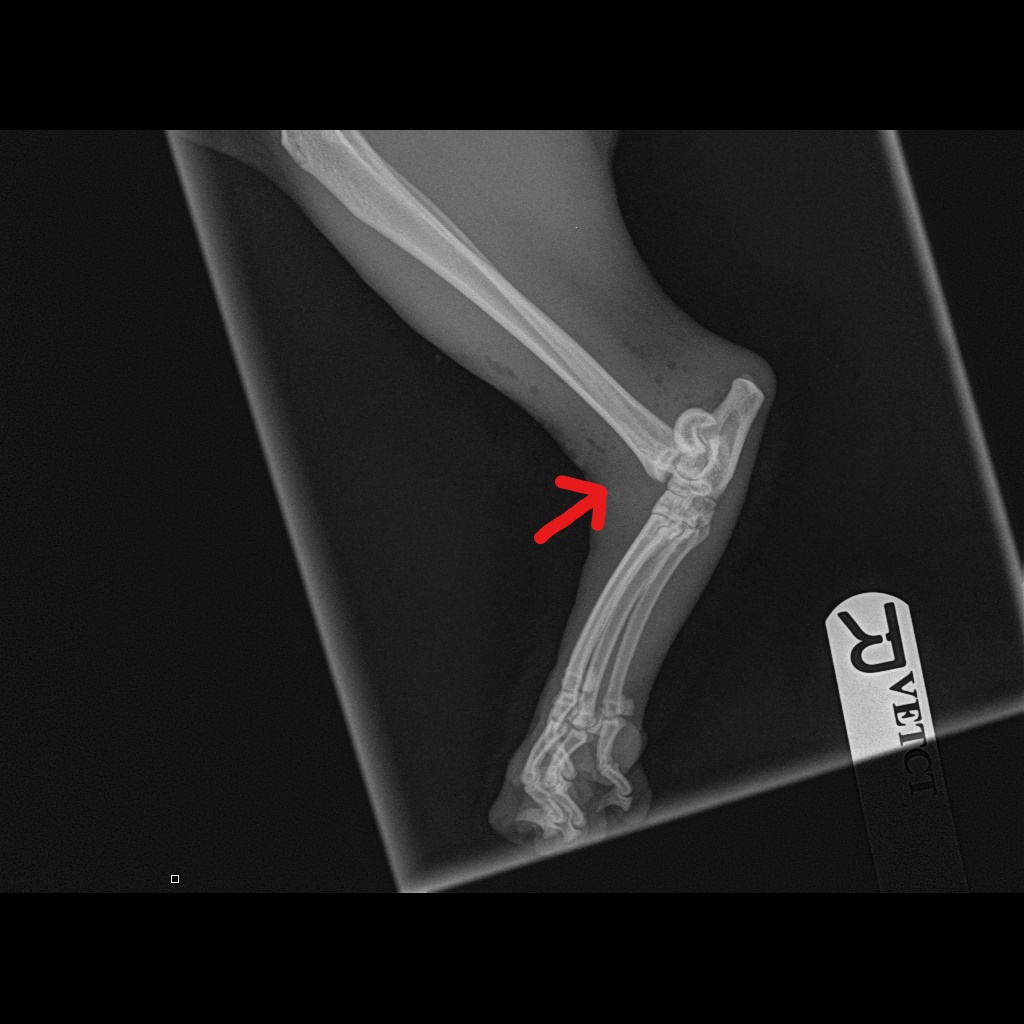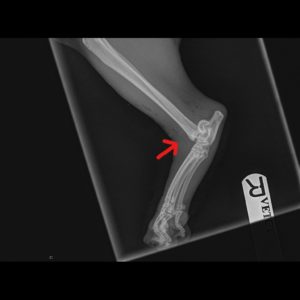 Radiograph showing the dislocation.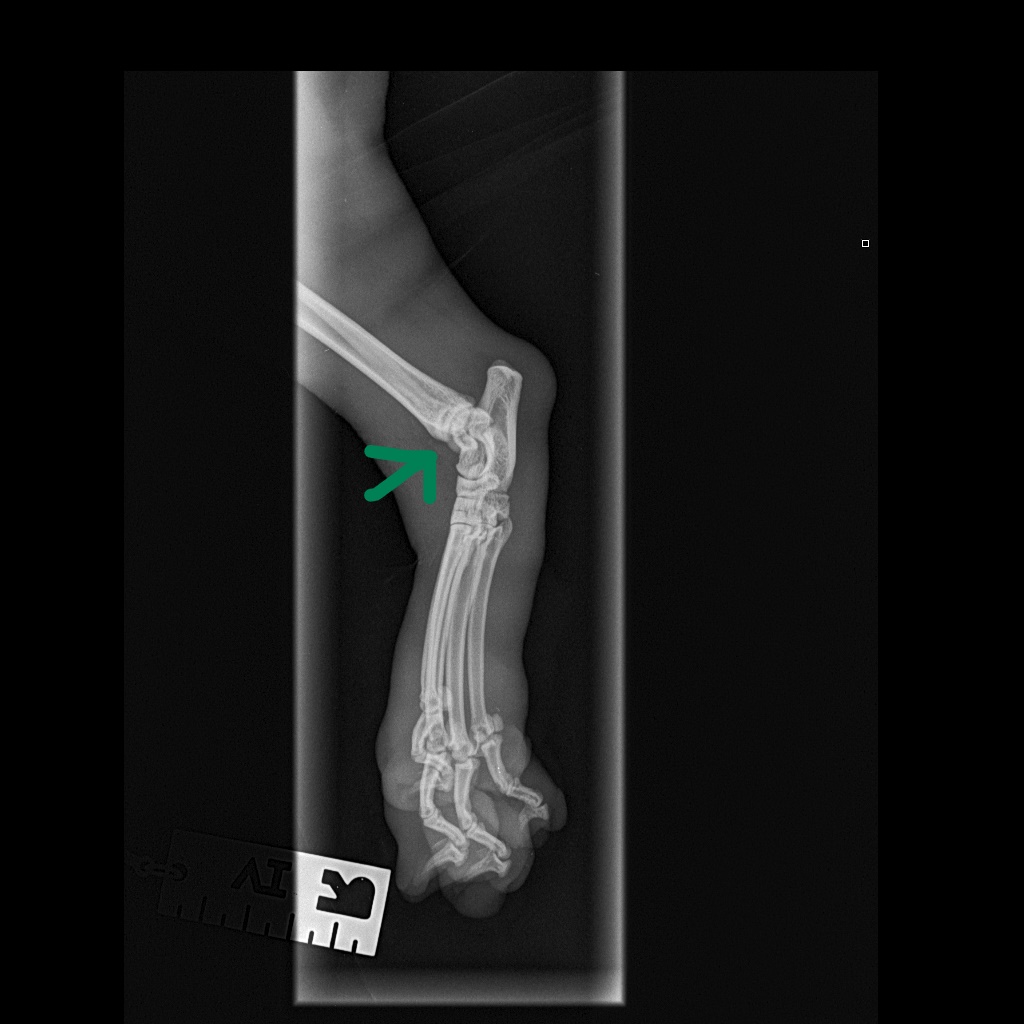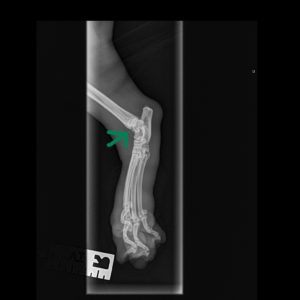 Radiograph showing correct alignment following 6 weeks of supportive dressings